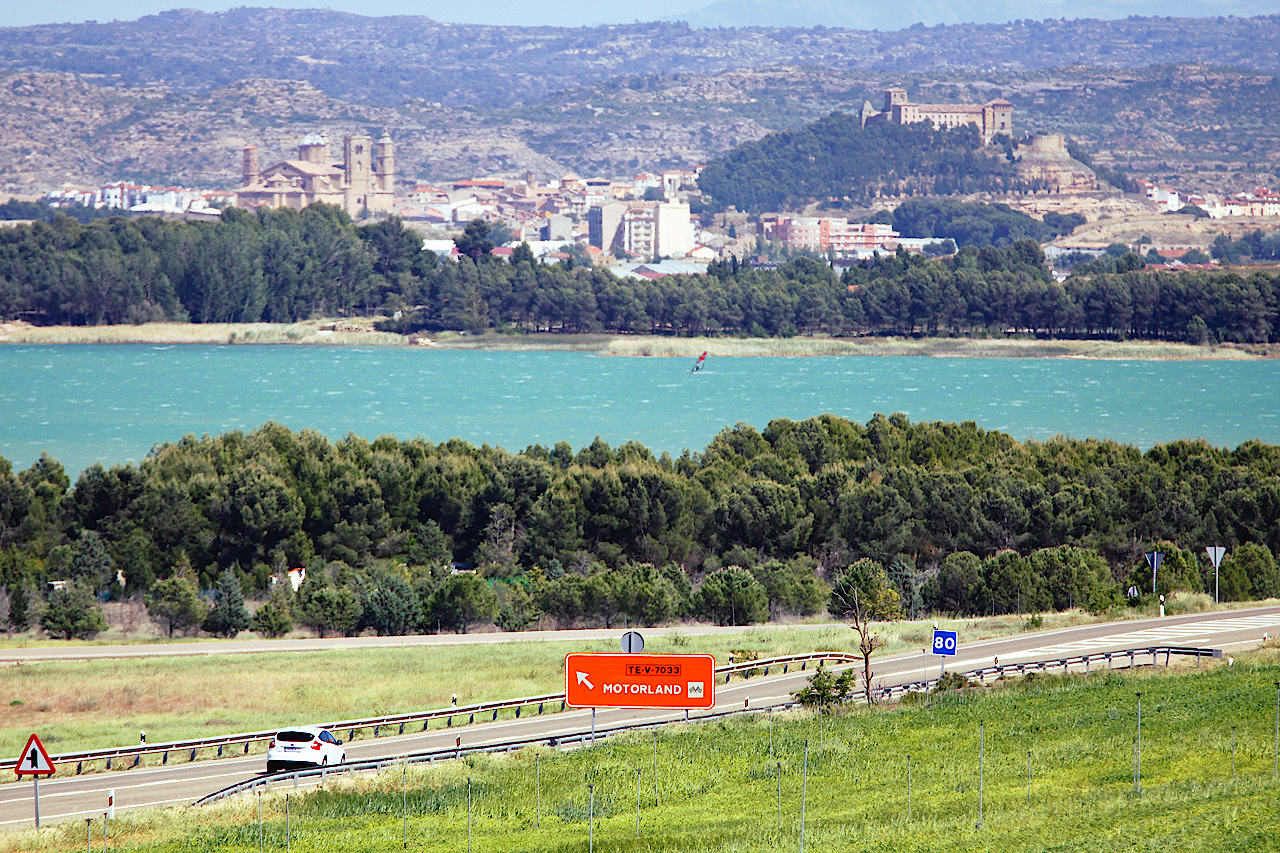 Esta jornada en #VisitBajoAragon tiene título nobiliario.
Os recomendamos visitar cuatro poblaciones reconocidas como Patrimonio Mundial por la Unesco, ya que forman parte del Parque Cultural del Maestrazgo, Nos referimos a Alcorisa, Berge, Los Olmos y La Mata de los Olmos.
Empezaremos la jornada con una salida senderista: te proponemos subir al calvario de Alcorisa hasta llegar al Mirador de la Peña de San Juan, desde donde se observan unas maravillosas vistas del Bajo Aragón. Desde allí, descenderemos hasta el parque Valero Lecha para tomar el sendero que nos llevará en dirección a Berge pasando por el embalse de Gallipuén. Una vez en Berge podemos subir a la ermita de la Virgen de la Peña desde la que se observa un impresionante patrimonio geológico. Para ir mas seguro, descárgate aquí la información del sendero.
Podemos reponer fuerzas en cualquiera de los restaurantes de estos pueblos.
Por la tarde descubre paseando los cascos urbanos de Los Olmos y La Mata de los Olmos.
No olvides entrar en sus ayuntamientos, iglesias y sus lavaderos. Haz una visita a la nevera de La Mata perteneciente a la ruta de las bóvedas del frío.
Date prisa y reserva en alguno de los establecimientos de la zona.
The Route of the Iberians in the Lower Aragon region is an innovative initiative for archaeological and cultural tourism based on the culture of the Ancient Iberians in the east of Aragon, whose land was occupied in the centuries before the current era by the Ausetani tribe of the Ebro Valley. The project promotes the rescue and enhancement of a series of archaeological sites from the time of the Ancient Iberian civilisation in the Lower Aragon region, mostly already excavated, and the improvement or creation of a network of small visitors' centres associated with them. With the establishment of the Consortium for Iberian Heritage of Aragon, the local, regional and Aragon-wide initiatives associated with Aragon's Iberian heritage have been channelled into a single project and a management model for the archaeological heritage developed that is able to generate resources for its upkeep and improvement.
---
Visitor Center in Comarca del Bajo Aragón:
ALCAÑIZ: Iberian Culture History and studies.
Permanent exhibition of archaeology Iberian.
ALCORISA: Iberian kilns and potter workroom.
---
Archaeological Sites in Comarca del Bajo Aragón included in the route
Alcañiz: El Palao, El Taratrato and El Cascarujo necropolis
Alcorisa: La Guardia (Heritage of Cultural Interest)
Foz Calanda: kilns El Olmo y Mas de Moreno
---
Iberian theme routes
---
---