Welcome to Berge, a locality in the Lower Aragon region, located in the Guadalopillo Valley, in the vicinity of the Gallipuén Reservoir.
Its name originated in Pre-Roman times, derived from the Proto-Indo-European root berg, meaning mountain or place between hills.
The necropolis found at the Virgen de la Peña archaeological site shows the Visigothic origins of Berge, although fragments of Iberian and Roman pottery have been found in the area. After the Christians reconquered the region from the Moors, the locality lay inside the land controlled by the Military Order of Calatrava, part of the borough of Alcañiz which was responsible for administration of the outlying area. This dependency on Alcañiz would extend through to the 19th century, in the later period under the city administration.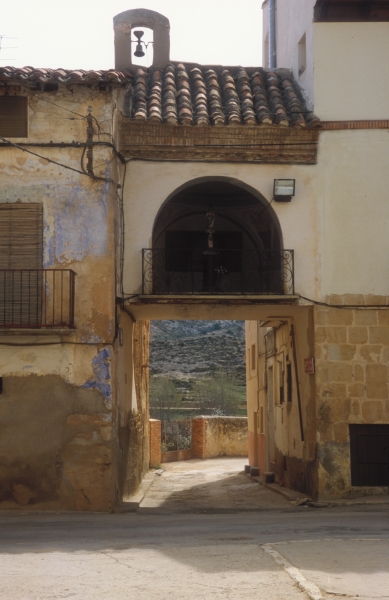 One of the most outstanding sights in Berge is the church, dedicated to Saint Peter of Verona. Built in the first half of the 18th century in the Baroque style, its ceiling is a remarkable series of domes, with the surrounding pendentives decorated with depictions of saints. Of interest are the mural paintings in the dome over the high altar and the bell tower, which is a fusion of the Baroque and Mudéjar styles.
There is an abundant wealth of religious heritage preserved in Berge. The santuary of La Virgen de la Peña stands in a beautiful but difficult to reach setting. A procession is made to this shrine on 14 July every year in commemoration of the apparition of the Virgin Mary at this site, part of the locality's main festival. The chapel was practically destroyed in 1936 when the crag it had been built beneath collapsed, and it was rebuilt in 1950.
The Calvario (Mount Calvary procession route), created in the 18th century with Franciscan influence, is found on raised ground just outside the locality. The chapel dedicated to Saint Francis Xavier, located at the entrance to Berge, is also in the Baroque style. Among the chapels and niches filled with religious statues in the streets of the locality, is the niche-chapel of La Virgen del Pilar, built over a doorway with a semicircular arch and bell gable.

The town's architectural heritage includes 17th-century mansions with grand arched or lintelled doorways, beautiful examples of wrought iron and carved wooden eaves, such as those on the houses known by the names of Casa Gracia Ferrer, Gasa Ginés Ginés and Casa Aranda Gasión.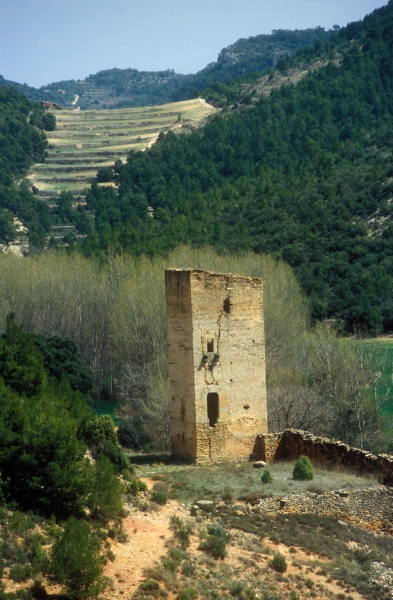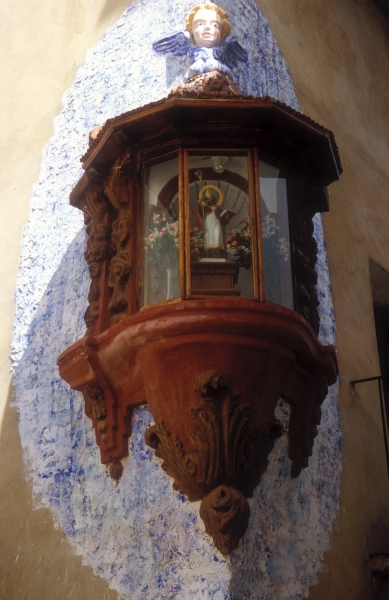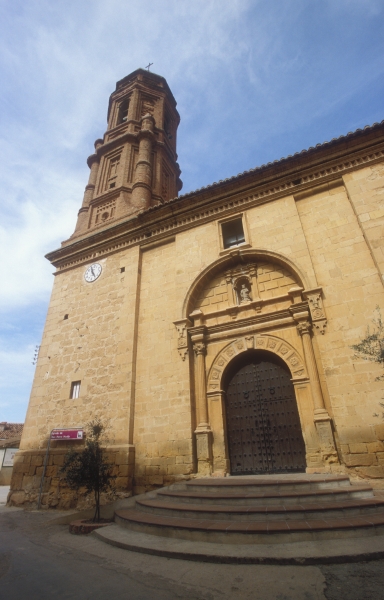 Lastly, other points of interest should not be overlooked, including the old communal bread oven, the hydraulic engineering complex that consists of a fountain-drinking trough and wash house,and the remnants of the medieval defences exemplified by the Piquer Tower.
RECOMMENDED LINKS
20 villages, 20 events Holy Burial
For more information on the cultural heritage of Berge.
Scenic and Environmental Catalogue.